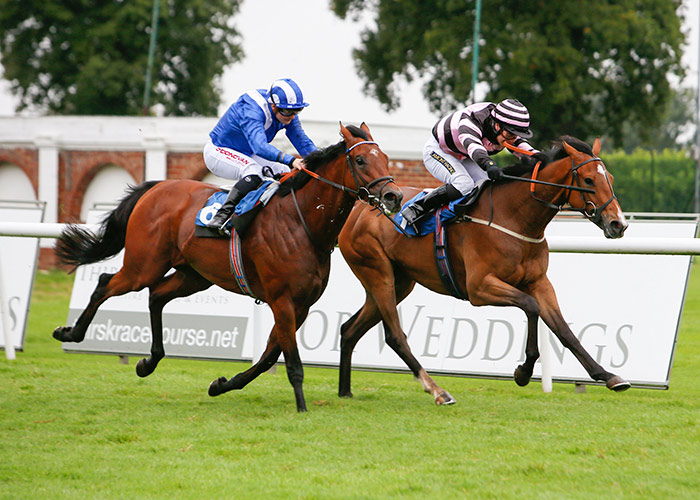 Your chance to become a racehorse owner for a year:
Monthly payments available for shares in 1 or 2 horses
25 shares are available in each horse
You will receive your share of prize money
Entry to all races as an Owne
Enjoy visits to the yard to watch your horse train
Be given regular updates on your horse's progress
Since the Cornborough Racing Club was set up in 2014 the horses have won over £50,000 in prize money and our members have had over 70 runners to cheer home.
Cornborough
2011 Gelding by Sir Percy
Out of Emirates First
He has now won three races on the flat and three over hurdles including a race at Aintree. He seems to be still improving and will continue to win races under both codes.
Miss Conway
2011 Mare by Midnight Legend
Out of Miss Pross
Bred here at Cornborough Manor, this mare has developed into a good steeplechaser. She has now won 5 times, 4 of those in 2017. She is progressing nicely and looks sure to win again in 2018
Prices:
Members have the option to purchase a 1/25th share in each of the three horses.
Each share is a £250 initial payment and £65 per month thereafter, if you choose to have two or more shares we are able to offer a discount as follows:
1 horse: £250 initial payment - £65/month thereafter
2 horses: £450 initial payment - £120/month thereafter
Terms and Conditions
All shares are leases, and membership lasts 12 months after you join. All prices will remain as stated for this period. The initial payment is non refundable. Should the horse be unraceable due to injury then monthly payments will not be charged until they are back in training.
If the decision is made to sell a racing club horse you will be offered the option to transfer your share into another horse.
If monthly payments are missed then we have the right to cancel your membership without refunding any monies previously paid.
All prices are inclusive of VAT.
For more information or to arrange a visit and register your interest please contact Mark on 07734 265689 or markwalford@hotmail.com